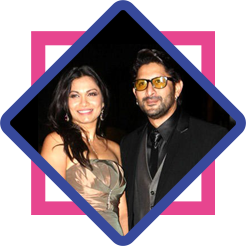 Maria & Arshad Warsi
Host & Actor
It has always been a pleasure to use your expertise in our home. We have always resounded with the balance of Vastu and you have been an absolute pleasure to always have guided us with it. Thank you so much.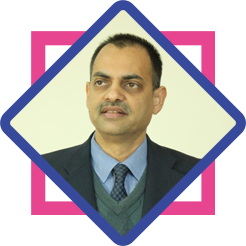 Harendra Chakhaiyar
Principal
Cambridge School, Indirapuram
I have known Chhavi for over ten years now. She has done some pioneering work in Vaastu Shastra. As a Vaastu expert she has been most helpful and from my personal experience. I am quite grateful to her especially in case of my son Kapil.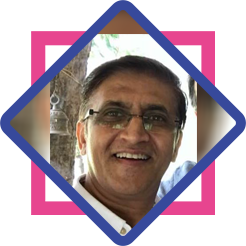 Parag Pandya
Sr. Architect/Interior Designer
Hauz Kraft
We have worked together since more than 10 years on several projects. Be it Governors' house or a studio apartment or a film personalities house or even a office , your Vastu suggestions have always been of great help to my clients.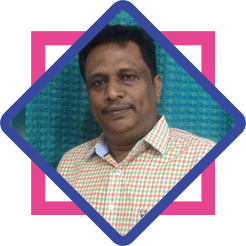 S. Murugan
Former Head Project
Watches
Titan Company Ltd.
We have worked together couple of projects during my period , based on Chhavi Sharma's suggestions we did some changes in store design layout. We have seen improvement on store performance later.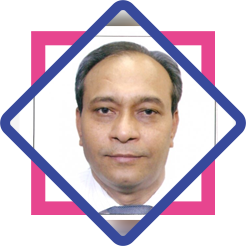 Ashok Gundecha
Chairman
Rocks & Logs
It was a wonderful experience taking your advice on Vastu. You seem to possess in-depth knowledge & carrying adequate experience to take up project of higher magnitude. All the very best to your future endeavours.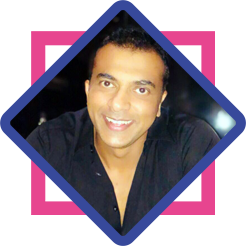 Mihir Gandhi
Sr. Director - Sales
mGage India Pvt. Ltd.
I have been consulting Chhavi Sharma for the past 8 Years on all Vastu related matters. Her advice has been very accurate and she goes the extra mile to understand the requirements and needs and provide a suitable solution. Her recommendations has only bought us prosperity peace and goodwill to our house, business and relationships. I will definitely recommend a consultation with Chavi.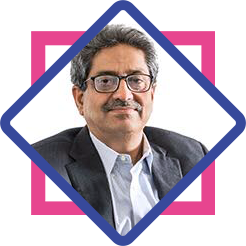 Anubhav Sharma
CEO Milestone Ventures
Gurgaon
Chaviji, thank you so much for all the Vastu help.We look forward to your continuous guidance.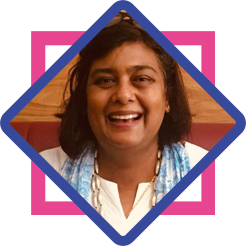 Saloni Arya
Navi Mumbai

My association with Chhavi is almost 20 yrs long. It's truest been extraordinary and have deepest gratitude for her profound guidance . We got our new house made under her complete Vatsu guidance . All her advices are highly practical and easy to implement . She has made our house a complete happy and flourished home with lot of positivity around.May she keep benefitting the world world with this knowledge and flourish.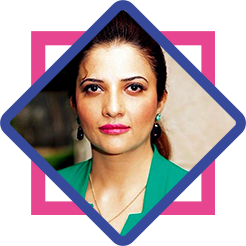 Parul Khanna
Interior Desginer

Chhavi Sharma's Vastu advice has been an integral part of my personal and professional growth. Her positive attitude and Vaastu Expertise have made a big difference to my life's graph.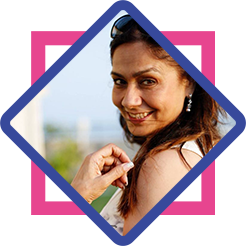 Mamta Sharma
Executive Director - Milestone Ventures
Gurgaon
What a wealth of knowledge and usable tips we get from The Panditaiyan ... Chaviji, thank you so much for all the help. Your tips are little nuggets of information that are so practical, easy to understand, and inplement. We look forward to your continuous guidance.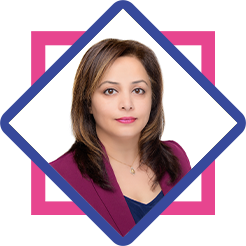 Anu Sharma
Klienburg, Canada

Based on our experience we definitely recommend #VastuChhavi team to anyone who is looking for Vastu treatments. Chhavi is very thorough with her consultation and treatments and an amazing human being. She is a gem of a person, kind and compassionate. Her clarity, expertise and creativity makes Chhavi a joy to work with as you see results. Thank you Chavi and Deenu ji for your guidance.. we look forward to your continuous support and guidance!

Nidhi Kapoor
Edmonton, Canada

We had an opportunity to get Astro Vastu done by Chhavi ji. We were blessed by her knowledge, professionalism and treatments in our home. It feels like there has been aura cleaning, blessings for health, happiness, harmony and peace all at once. We hope that May God give Chhavi ji more business and take her to even higher heights of achievements so that many more customers can reap the benefits of her Vastu knowledge and care like we did.

Chandra Ali
Brampton, Canada

I want to take this time to thank Chhavi ji and her team for all they have done for my family and I. They helped us bring positivity into our home and lives. She has such a great personality and is always willing to help others. If I ever have a question, she is always there to answer them and clarify anything you don't understand. From my family and I, we appreciate all you have done for us and we are extremely pleased with the outcome. Very big thanks to you and your team, Chhavi ji, for everything!

Freshii Ellerslie Landing
Edmonton, Canada

We hired her services for our home and then our office. Chhavi Ji knows how to create positive vibes in any atmosphere. Best part is that she didn't ask for structural changes and suggested list of Vastu treatments which were easy to apply and worked beautifully. Now onwards we know whom to contact for all the Vastu needs. Highly recommended!

Kuldip Sharma
Etobicoke, Canada

Great person, is very helpful and understanding and does her best to help us. Also, she is very accurate with her Vastu solutions.

Rima Pastagia
Barrie, Canada

I am so happy to share that with VastuChhavi's treatments my convenient store in Barrie which was extremely slow last year has grown fantastic. In fact we are opening our third store this week and fourth is in pipeline. Thank you so much Chhavi Ji. HIGHLY HIGHLY RECOMMENDED!

Can Eco
Calgary, Canada

Chhavi ji has tremendous knowledge in her field and we strongly recommend her. She always guide with best suggestions and remedies. Thanks to Chhavi ji and Mr Deenu Sharma ji for guiding us with our home and business. She is just a phone call away for any Vedic and Vaastu queries. Highly recommended!!

Manju Kanwar
Oakville, Canada

I surely recommend Chhaviji. Results are amazing and Unbelievable! We wish we had met earlier to get her guidance. She is an Angel who has brought so much positivity in our dwelling. After doing the vastu remedies suggested by her, my home feels heavenly now. Thank you Chhaviji and Deenu Sharmaji, from bottom of my heart. She is a very sweet lady always ready to answer and explain everything promptly.

Kalpana Patel
Maryland, USA

Chhavi is a very pleasing personality I highly recommend her services. All suggestions that Chhavi provided were very helpful. She is very genuine and always available on the phone with any questions I have. She has a great knowledge of Vedic and vastu.

Priyanka Puri

She has great knowledge of Vedic Vastu and has very pleasing personality. Chhavi ji visited our home and filled our home with positivity. All her advices are easy to implement. She is always there for us whenever we need her guidance .We highly recommend Chhavi ji's services to all who's looking forward to get right treatments for their Vastu problems.

Rajbans Sandhu
Orangeville, Canada

We contacted Ms Chhavi Sharma in need of assistance. She came to my house and was very accommodating & thorough. She took her time assessing our home and offered practical solutions to treat our space. She was readily available through phone calls whenever I needed it or had any concerns. I would highly recommend her services to others & look forward to working with her again in the future. Thank you!

Rashi Gupta
Brampton, Canada

We have had the pleasure of working with Chhavi ji and what a joy it was! Her very graceful and discrete manner put us at ease immediately. She went over every corner of our house and did an in depth analysis of every room. We were provided with many yantras and remedies for our home and advised some wonderfully effective Poojas and practices. Infact we noticed changes within weeks of implementing changes suggested by her. She is very genuine and always available on phone for any question I have, with such reassuring guidance. Her skill/art , which arises from her faith, is very refined and full of ancient wisdom. We would definitely be consulting her for all our new ventures!

Sanjay Moorjani
Toronto, Canada

I was going through some financial issues wanted to sell my house but it was not happening. Chhavi ji checked my house and provided some pre energized vedic treatments. Her guidance helped me achieve my goal and I got a good deal for my property. Her knowledge of Vastu Shastra is beyond comparison. Highly recommended.

Suresh Ganesha Patel
(Boy London clothing pvt ltd)
(Options clothing co pvt ltd)

Me and my organization were also in similar stuck in huddle and so I also asked my school friend Mihir Gandhi for help about it, so he recommended me to Chhavi Sharma saying she is brilliant vastu consultant. So I went for her advice and trust me she did a brilliant job.. she didn't change anything in my organization but just added few of her expertise and knowledge to it. Guess what things changed in few days and we were out of the huddle entirely. This made me share my insight about her to everyone on the globe. I recommend her to everyone who is going through any rock issue or huddle in their business or personal life then do consult her, she is fantastic. Thank you CHHAVI SHARMA. Good luck and god bless.

Manu Arora
Brampton, Canada

She is the best ... Excellent experience with Chhavi ji, Her predictions are accurate, and she has a positive attitude, her suggested remedies worked well for us. Astrology is not a "magic," but it is a SCIENCE, and it takes time for planets to align. The only thing one can do is to explore for remedies till they align in your favor. Her guidance has been valuable to manage those difficult times. Highly recommend.